Been bummed that there aren't any comps this year. We partnered with Kask and a bunch of other sponsors to bring you what we hope helps fill that void we know is in so many of our hearts!
Full info on the website, basic details below:
Introducing a new kind of Tree Climbing Competition: Judged Online
TreeStuff presents the first climbing competition judged remotely by a panel of the most respected safety experts in the arborist industry and the arborist community online!
Teams of climbers will film themselves solving preset aerial rescue scenarios, set forth by TreeStuff, which will then be scored by industry leading experts and arborists like you.
Each team will get 2 weeks to complete each of 3 aerial rescue challenges and submit their videos before the next challenge starts and the judging begins.
The winning team from each of the 3 challenges will receive a $500 TreeStuff Gift Card, and the team that is the total points winner will receive an additional $1000 in prizes!
Our Judges
Travis Vickerson -
is the VP of Operations for Chippers Inc, a repeat Jambo Head Judge, TCIA approved instructor, TCIA Qualified Crew Leader, CTSP, ISA CA, and a NCCER Crane Operator.
Tim Walsh, Davey Tree -
Walsh joined Davey in 2015 as safety manager and is now the Director of Corporate Safety. He currently serves as a director on the board of the Utility Arborist Association (UAA) and is a champion for the UAA Safety Committee.
Dr. John Ball -
John is a Board Certified Master Arborists, a Treecare Safety Professional, and an Advanced EMT. He previously managed tree care and PHC programs in tree companies in the Midwest and East.
Taylor Hamel -
Is a Certified Arborist and DMM Technical Resource for N. America. He leads Aerial Rescue Judging at major events such as EUTCC and NATCC
Kristian Michael Schultz -
A national proctor and pioneer of the CTSP exam, Kristian is ALL about safety. Also a certified arborist and a long time judge at ITCC and Jambo events.
The Online Arborist Community -
You can rally your crew for our live broadcast events and even be a judge yourself, casting your vote on the same scorecard as our main judges. The compiled community votes average in to one full vote!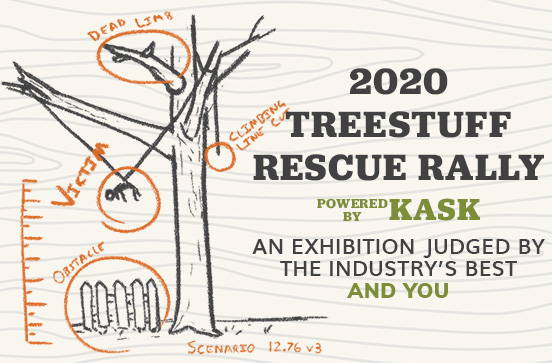 Last edited: