I already own a Sena 30K for my motorcycle helmets, with those you merely buy another mount ($80usd) and you can switch the unit between helmets. I figured I would do that for my PROTOS when it came in.
If you're reading this you probably know that I found the mic not to be long enough. I called Sherrill and they did not have a fix and told me that Sena had told them there would be no mic long enough to work with the 30K. I called SENA and they also did not have a fix for me. At this point I have 80 beans invested so I'm not going to just give up.
Aside... if you know Sena you know the 30K has the best mesh intercom yet. Which means you can be listening to tunes while working and when someone else speaks it lowers the volume automatically, preventing the safety issue of listening to music while working on a team.
I looked at the Sena and noticed it was a 90* male to the mic
Considered trying to splice wires of two of the mics, decided with my sausage fingers and soldering ability that would be a last ditch effort.
I searched and searched the inter web until I found this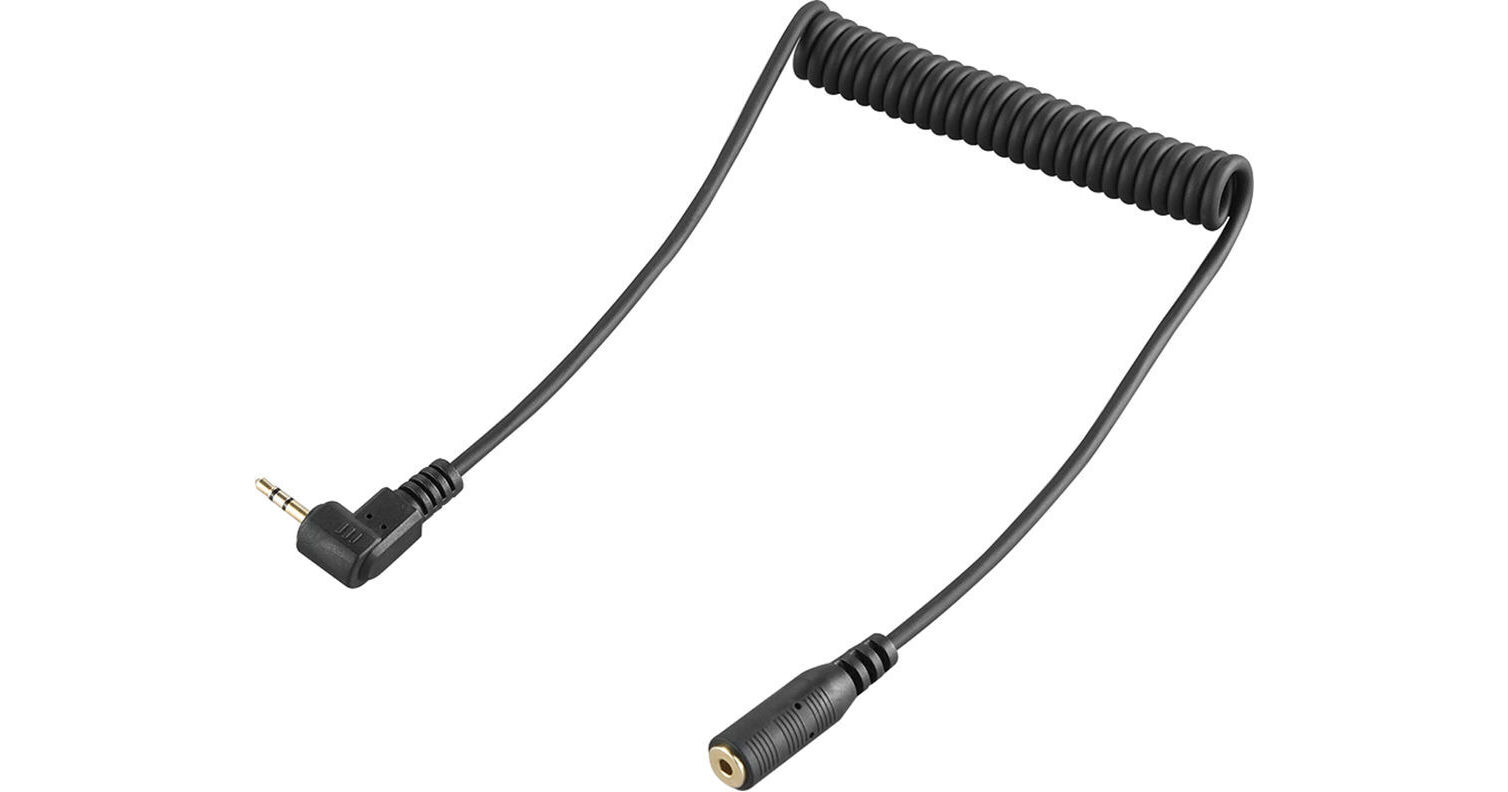 Buy SmallRig Coiled Male to Female 2.5mm LANC Extension Cable featuring Helps Relocate 2.5mm LANC Handgrips, 13" Coiled Length, 39" Extended Length, Right-Angle Male Connector. Review SmallRig null
www.bhphotovideo.com
I called them and they were unsure if it would work. I received it today and with minor alterations was able to make it work and extend the mic anywhere I needed it to.
This is not final as I will embed the mic wire into the ear piece when I am satisfied with how the extension cable is routed.
Other changes: Sena clamp mounted center back of the helmet, short speaker to the right earpiece, longer speaker to the left ear piece. Followed you tube video "sena protos install" pick one.
Then you need to take a utility knife and shave down some of the housing on the 90* male on the new extension cord to make it fit inside the clamp.
I didn't want to spend 200 dollars for a model that didnt have the same capabilities as the one I already owned. I hope this helps someone else save some hard earned dollars.